Good Morning!!! I hope you had a fabulous weekend and ready for this week's theme...
at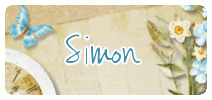 For this weeks challenge I wanted to try something a little 'different'... Inspired by
The Kelly Rae Roberts Angels
I went to work collaging my own...
Firstly I doodled a little angel sketch, drew and cut out each piece on scrap paper to use as templates. I changed her hair slightly and made her dress a little longer from the original sketch.
Her wings are cut using
heart wings die
and embellished with mica flakes. Her hair was cut from old book pages, you know it's an old book when the words feel like the were made on a letter press and coloured with
Walnut stain
and
vintage photo
DI. She holds a chipboard star and on her wrist is a
Star adornment
on a
charm clip
. I have sprayed her with heirloom gold
glimmer spray
so she really sparkles!!!
So, until I can get hold of Tim Holtz new easel die, I've resorted to adhering a configurations box to the chipboard back, as a stand... I will of course paint it black before I give it to the resipient LOL!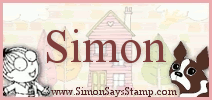 Hope it inspires and why not pop round the rest of the team to see some more stars!!!
Thanks for stopping by, have a super wonderful creative day!
BiG HuGs Kim :)