Good Morning!!! I hope you had a fabulous weekend I met up with some of the best crafting buddies at the NEC, (((Waving))) we had a wonderful time ♥



But let me bring you on the theme...
at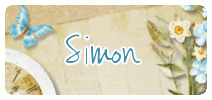 Stamp and show a Hat
My darling daughter Maoleidigh (may-le-dee) will be three in a week so I decided to create a vintage inspired party hat just for her...
I added a few paper flowers randomly then finished with a frayed top and gathered crepe which I
trimmed
.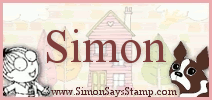 Hope it inspires and why not pop round to be astounded by our amazingly talented team!!!
Thanks for stopping by, have a super wonderful creative day!
BiG HuGs Kim :)