Good Morning!!! It's Monday, which means we have a new theme at...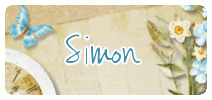 In the style of Wendy Vecchi,
Now, I could have gone to town with Wendy's fantastic style but lets face it She so "OWNS" it!!!
What I have done it taken some of her wonderful techniques and created something a little different.
I have used Claudine Hellmuth
Gesso
Primer Paint to cover all the art parts,
leaves,
and
sample pack
. A bit like Wendy does with white archival ink!
Then I've stamped a whole lot of her wonderful background stamps in coffee archival because Wendy certainly encourages that one!
We
all
know flowers are one of Wendy's favorite things to create so I made sure to incorporate plenty into my project.
Die cut some from
distress Coredinations cardstock
with a gorgeous
sculpture flower
centre, stamped a few, punched teeny tiny ones and even some Clearly for Art
whiteout.
Hope you can see there's one rolled rose in whiteout and another of Wendy's dimensional roses with a background stamp in pearl dabber and coffee edges.
I wanted to create a piece that looked like it had been around for a few years, I have sanded and scuffed all the edges and generously inked with distress inks! My favourite part is the flower art part base to the body form. I used white embossing powder with the floral background stamp and it looks like lace yummy will definitely use that method again! My dimensional book page body form wouldn't be complete without a pair of wings!!!
You can find all the goodies at...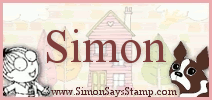 Hope it inspires and why not pop round to the rest of the team's inspiring projects!!!
Thanks so much for stopping by, hope you have a wonderfully creative day!
BiG HuGs Kim :)