Good Morning!!! It's Monday!!! which means, we have a new theme at...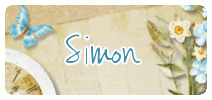 Old Wives' Tale
I had trouble choosing just
one
Old Wives' Tale but decided to use salt as my theme...
The following old wives' tales should be taken with a pinch of salt.(tee hee)
Bad luck will follow the spilling of salt unless a pinch is thrown over the left shoulder into the face of the devil waiting there.
Put salt on the doorstep of a new house and no evil can enter.
Salty soup is a sign that the cook is in love.
Salt last forever and never spoils.
The Background has been treated with salt sprinkled onto
distress stains
to create a texture similar to watercolour effect. The
bird image
is stamped in
coffee archival
,
the bird's have a little salt glued to give a subtle shimmer.
For the
bird cage
I've been eager to try some salt embossing and applied
distress inks
to enhance.
The
tattered flower
was cut from
distress Coredinations cardstock
, with a
sculpture flower
centre.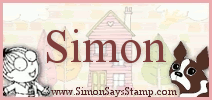 Hope it inspires and why not pop round to the rest of the team's inspiring projects!!!