Good Morning!!! It's Monday!!! so, we have a new theme at...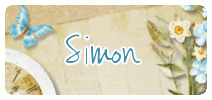 Anything goes!
I was inspired to draw around my hand onto
shrink plastic
, then simply adhered
Patterned paper
to the underside and shaped using my heat tool.
The Wendy Vecchi
art parts
have been treated with cosmic shimmer effect using
cafe perfect pearls
, and clear utee just love this effect, seems a shame to cover it with all the other goodies like patterned paper and bling
gear
.
While the
shrink
was out, couldn't help it the
butterfly
was stamped and then the back coloured with
paint dabber
when shrunk, finished with a
spinner
centre.
Lots of other Ranger goodies adorn this piece too!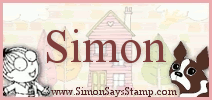 Hope it inspires and why not pop round to the rest of the team's inspiring projects!!!
Thanks for stopping by, hope you have a wonderfully creative day!

BiG HuGs Kim :)