It's MONDAY!!!
I'm very late posting so much going on at home, it's really came to a head with a weekend spent in the hospital as Dillon suffered a head injury that needed surgery, there must be over seventeen stitches along his hairline... bless him, he's fit and recovering extremely well from it all!

which brings me onto the new challenge at...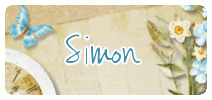 and this week is
Stitching!!!
I know!!!
I completely indulged in my love of sewing for this challenge, creating a very aged looking bunny from a Tilda pattern.
The ear lining and outfit are stamped with Wendy Vecchi's fabulous
ticking
and
check
background stamps, using
distress ink
directly onto the fabric. So pleased with how it came out!
The front I simply stamped this wonderful
flower
and finished off with some poppers.
So check out the goodies at...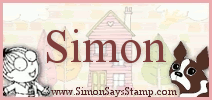 And then why not pop round to the rest of the team's stunning stitched projects!!!
Thanks so much for stopping by, have a beautifully creative day,
give your loved ones BiG HuGs!!!
Kim :)