It's MONDAY!!! which means, we have a new theme set at...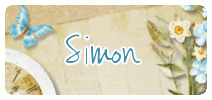 and this week is
Some Embossing!!!
I have incorporated both heat embossing and dry embossing!
The leaf
art part
has distress stain and clear embossing powder.
The spine has been adorned with an array of different embellishments! All quite meaningful, the leaf back to my natural artist passion, the butterfly to learn to change, the pearl for keeping pure, the lock and key to unlock my skills and then imagination! Phew! far tooo deep for a Monday morning ha ha ha!
I have been holding
hoarding
onto these scrummy cotton rag art paper for ages it was so nice to make something I might use with them. I've used an old sizzix cheque book die, sorry not sure if you can find it now.
These embellishments are made using clear art film and Tim Holtz kraft resist card!
So check out the goodies at...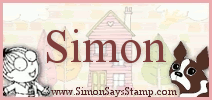 And then
why not pop round to the rest of the team's stunning projects!!!
THE
director ~
Linda Elbourne
BiG HuGs Kim :)