It's Monday, which means we have a new theme at...
My edges are a combination of torn, ripped, distressed and even burnt effect.
So check out the goodies at...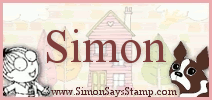 Hope it inspires and why not pop round to the rest of the team's stunning projects!!!
Thanks so much for stopping by, have a beautiful creative day!
BiG HuGs Kim :)